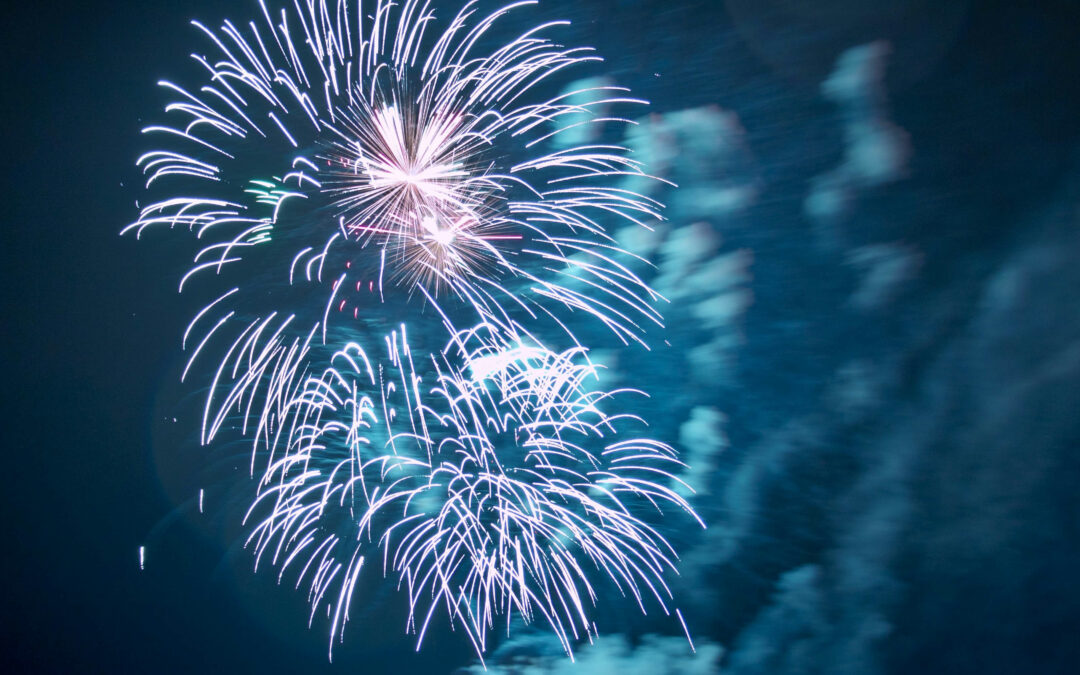 Welcome to STL Year's review 2022 and welcome to the new Year 2023!
The past year was marked by conflicts (especially in foreign policy) and crises (corona continued to be an issue, delivery bottlenecks caused by the war in Ukraine). As STL GmbH, these topics have of course touched us – and also our employees.
Despite everything, we can say that STL GmbH closed the year 2022 positively.
New Year's greetings to our customers
What matters most to us first:
Many thanks to those of our customers who we were able to win over this year! And also to those who have been loyal to us for years! In 2022 we did great projects together again and had many interesting, serious, funny, but also very personal conversations. This is not a commen in a customer-supplier relationship, we are aware of that. That's why it's important to us to say *thank you* very loudly – and also publicly – at this point!
Like every year, 2022 consisted of highs and lows – but compared to the last two years, the highs prevailed. Even if the global political climate is currently not conducive to jumping for joy, we would still like to use the start of the new year to review the good moments.
The lows
This year we had the impression that many projects were delayed. These included, in particular, decision-making processes for new acquisitions – i.e. tenders or direct procurement. Sometimes the entire tender was delayed, sometimes it took a long time before a decision was made after the tender. But it's always said: it's all a question of perspective. We have established in perspective: "Patience is a virtue" – if you stay on the ball, the decision will be positive for you.
We said goodbye to a long-time employee who, after years of loyal project work, wanted to try something different. That's also part of work-life. Fortunately, we have a very low fluctuation in our team – it hurts all the more when someone leaves the team. We keep our fingers crossed that he has fun and success in his new job.
The Highs
Learntec 2022
Learntec 2022 at the beginning of June was of exceptional quality and brought good results for us. First of all, this year we designed the largest stand that we had booked so far.
In addition, one of our colleagues also gave a presentation on "Hybrid events". She explained how to use cimoio to manage an event that takes place both offline in person and online at the same time. The level of complexity can increase at will, if you work with multiple clients and languages. But thanks to cimoio, you'll definitely have it under control.
The number of visitors felt lower. According to information from Learntec, around 11,000 visitors in 2022 compared to 15,600 in 2020. In 2021, Learntec only took place online due to the corona. However, the lower number of visitors also had positive effects, as there was more time for discussions with interested parties. The visitors also seemed more focused – whether that was an effect of the two-year "blockade" by Corona or coincidence, falls into the realm of speculation.
In any case, our conversion rate was higher than ever, which of course makes us very happy.
cimoio user meeting 2022
For the first time in two years again as a face-to-face event! A huge relief for our customers. Since the company was founded in 2003, the annual user meetings have been a highlight in both our customers' and ours' calendars. Two days in which we present the innovations in cimoio and our customers also report on their projects. This year again at the Sparkassenakademie Baden-Württemberg in Stuttgart (German only!), whose premises, service and catering we always appreciate very much.
This year's keynote was held by Steffi Kirchberger from the JARO Academy. It addressed sustainability in procurement with a focus on the training environment and IT. In a year in which "Fridays for Future" initially took a back seat and then moved back into focus through activities of the "Letzte Generation" movement, this was a particular concern for us. We would also like to show that with cimoio, STL GmbH also takes into account topics that at first glance seem to have less to do with us as a software company.
Another new activity at our user meeting was that Mathias Weitbrecht from the Visual Facilitators graphically documented the event in real time. The great overview picture of the user meeting is attached.
Since the demand for places this year exceeded the capacities of the conference room, we held another afternoon in September with a summary of the event. Here the customers who – for whatever reason – could not attend the face-to-face event could get a compact overview. This shows us that we can definitely plan even bigger at the user meeting and that the demand for information is unbroken. An important feature of the cooperation between STL GmbH and our customers is that our customers benefit from all developments. In order for this to succeed, however, it is important that everyone receives information about the new functions and modules that have been added over time. Because in day-to-day project work, this information distribution is sometimes simply neglected.
51st Contact Fair IT Forum Stuttgart
This year we have decided to pay more attention to promoting young talent and recruiting new employees. This includes being at the IT Forum Stuttgart contact fair (Link German only) at the University of Stuttgart at the beginning of November. There we talked to computer scientists and application developers about their future plans and what a collaboration could look like. The booth was small, but that wasn't the most important thing for the students. We had candy – and they could earn it by trying little Java code puzzles.
The result is that we would definitely like to take part in the contact fair again next time.
Releases
At the beginning of 2022 we published release 3.9.3, in which we also included solutions for the problems with log4j (German only!) that became known in the previous month.
And in the middle of the year – just in time for the user meeting – came the major release 3.9.4. B. can now also be delivered with free text tasks in the E-Test module, including the associated test process. The learning plans have also received further additions. We are gradually developing the modules of our LMS cimoio.
Do you have feedback?
If you have any questions about our review or would like more information, please use the contact form to let us know what you think!